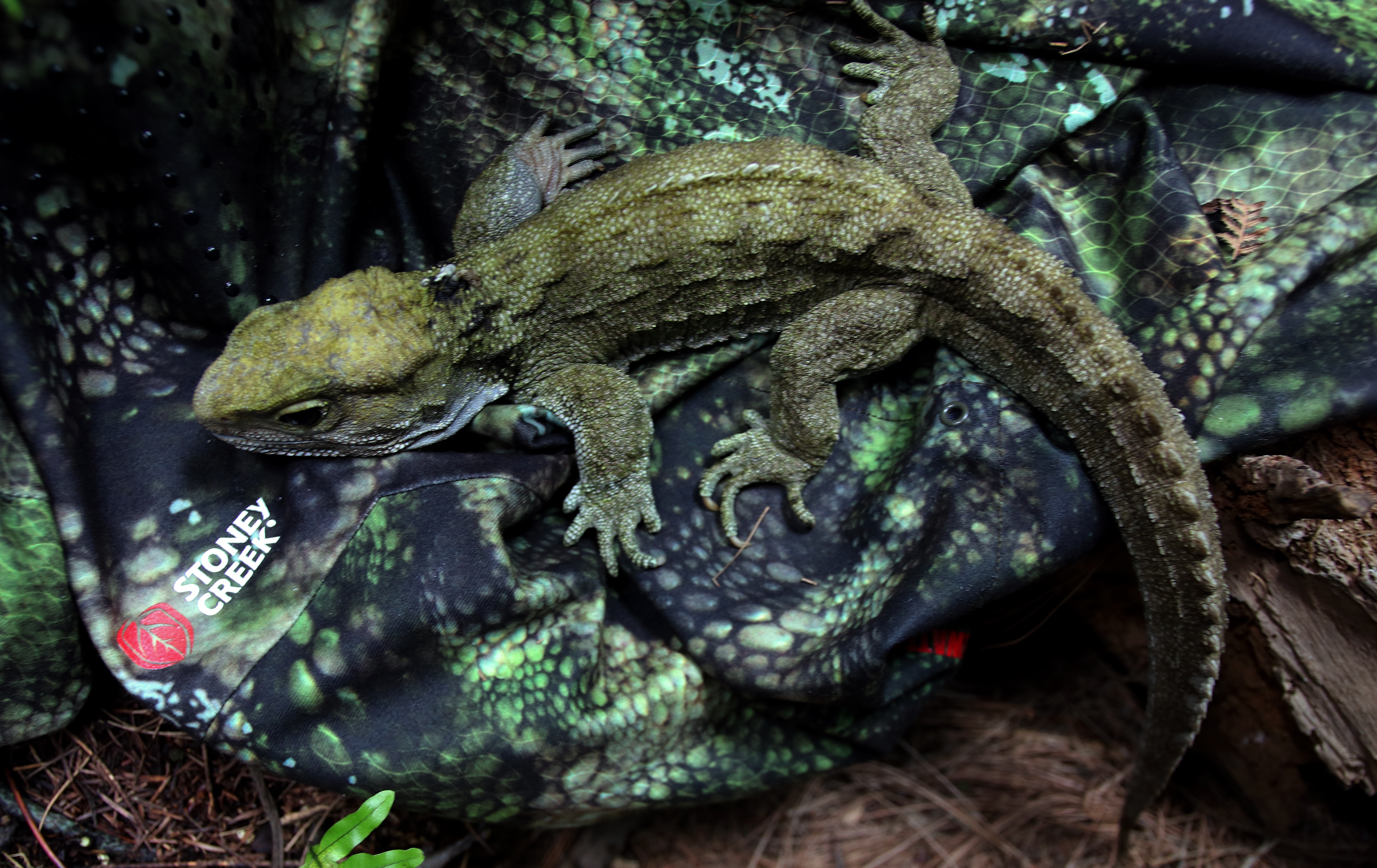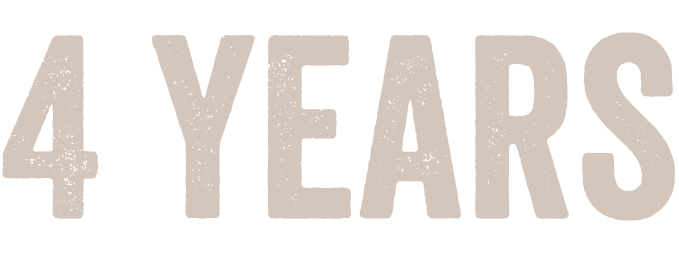 Introducing Tuatara® Camo –a new species of camouflage. The most advanced,
most technical, stealth camouflage range available to elite hunters. Tuatara® Camo.
A new species of camouflage.The new camouflage range was inspired by New
Zealand's very own Tuatara, one of the greatest survival stories on earth. It has
survived for over 200 million years, since the time of dinosaurs, using its natural l
camouflage and stealth tactics to evade predators and hunt down its own prey.

Brent McConnell, Stoney Creek CEO explains the thinking behind the new range:

"We're forever on the hunt for innovative new ways to offer our customers cutting
edge fabrics and innovative purpose-built designs. When it came to offering the
market a really technical high end camouflage pattern, we weren't happy with
where things were at. Flat patterns, photo mimicry –even the recent digital camo
trends were ok – but we wanted more than ok. We didn't want to make just a small
change to the game, we wanted to raise the bar to an entire new level and challenge
not just the industry, but ourselves as hunters: To hunt as nature intended, and get
closer to our target than ever before. So we set out on a journey to build the world's
best camouflage for hunters."

FOUR YEARS IN THE MAKING : To meet this bold ambition, Stoney Creek began with
months of research and consultation with the experts – hunters, graphic designers,
zoologists and experienced wildlife photographers. What they discovered, was that
the Tuatara – one of the great survivors in the animal kingdom, had four remarkable
factors that helped with their evasive and predatory uses of natural camouflage, and
ultimately what separated the hunters from the hunted, and the survivors from the
extinct.

Edge break up is fundamental to how camouflage works out in the wild. Tuatara
Camo utilises disruptive colours and designs that completely break up your outline.
Stoney Creek have decided to call this Edge Extinction, because like the dinosaur,
your silhouette has totally gone. They also thought it was a cheeky little nod to our
mate the Tuatara, who has defied extinction.

Depth Defiance– Tuatara Camo utilises 11 layers of intricate designs and colours to
create a 3D like effect which challenges depth perception. In the wild, animals
display unique colours or patterns which confuse predators so they cannot hone in
on where their prey start or stop. This is most visible in herds of animals like zebras,
schools of fish or the unique colouration and patterns on some reptiles and birds.

Colour Fusion– the Tuatara has adapted to its forever-changing environment. The
design team focussed on this and looked at the natural colour pantones across a
wide range of hunting environments. Once they analysed and found the most
relevant combination of colours and tones, they worked these into their prototypes
and perfected them over time, to ensure the Tuatara Camo actively pulled out the
surrounding colours and adapted with the changing hunting environments.

Look at reptiles, fish and birds, you will notice different colours work on their under
and top sides to help evade predators or stalk their prey when coming from above or
below. In real-world hunting, you are actively standing, crouching, lying, crawling
and climbing. The natural nodes, spines and scales of the Tuatara allowed the
design team to develop a pattern that worked from all angles. They call this 360
Scale Tech Design.
Armed with these four animal insights, Stoney Creek then needed to perfect the
design and application across a wide range of technical hunting clothing and gear.
Something you just can't rush. Countless hours were spent by the production and
design teams working with a wide range of cutting edge performance fabrics to
perfect the colour matching across garments and layering systems. Something that
may sound simple, but it's not an easy task.

TWO YEARS IN THE FIELD : Once the technical team had their first Tuatara Camo
prototypes, they then set about the toughest part and discretely field-tested the
camouflage for over 24 months with their trusted test team in New Zealand's
forests, the Southern Alps, the high plains and tussocks. Needless to say, nobody
saw them as Stoney Creek Marketing Manager, Brendon Li reveals:

"Keeping the camo a secret hasn't been easy. We had to find a balance between
keeping the project under wraps, and getting our test team out there as much as
possible. We've even had some of the guys needing to take another set of gear out
with them just in case anyone saw them on the track walking out. In all fairness, we
shouldn't have been so worried... they probably wouldn't have seen them anyway."

All the test team members have stories to tell and Stoney Creek cannot wait to
share their stories and results with the market. Each have got closer to their targets
than ever before. Master bow hunter, Kadin Willis has been in as close as four yards
on Tahr down South, with Julian Danby and Simon Ward in the North Island
achieving some fantastic results on Sika and Reds over these past two seasons.
Reputable hunter and Fiordland Wapiti Foundation president, Roy Sloan, put the new
camo through its paces across Fiordland and Southland and has been more than
impressed with the results, saying:

"Those old Blue Mountain bush fallow are so smart, I think they can see you
getting out of bed in the morning. This past year I have been trialling the Tuatara
and I reckon it has given me those few extra seconds needed to get the drop on
them."